I am a contemporary artist born in 1978 in Beirut, Lebanon. I currently live and work between Beirut, Paris and Toronto, my work is known for its expressive and surreal style.
My art stems from subjective reality: there is no one single truth to a painting, the observer looking at the painting gives its own meaning. The use of shapes, strokes, fine lines, and splatters creates a dynamic and ever-changing perspective for the viewer.
I start my creation process with a dynamic expression of strokes and colours. I then unlock ideas and images from my unconscious mind and bring out the painting to life. At the core of my work is the willingness to challenge imposed values and norms, and a search for freedom. I find magic and beauty in the unexpected and the uncanny, the disregarded and the unconventional.
My work has been featured in numerous exhibitions and international art fairs in cities such as New York, London, Beirut, and Venice.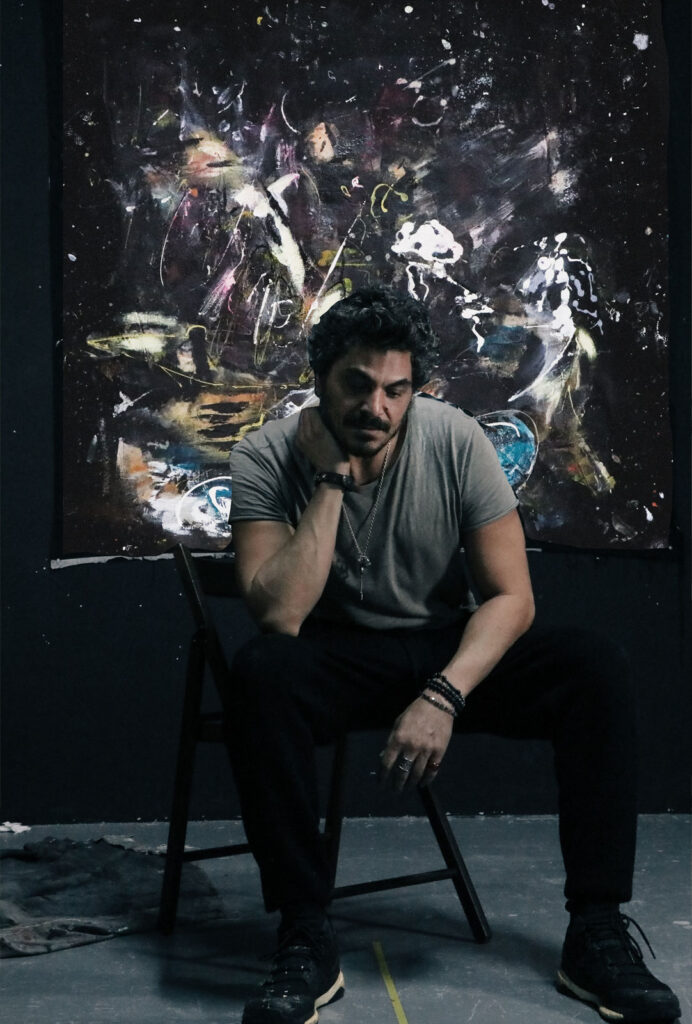 SELECTED EXHIBITIONS
ITSLIQUID | VENICE | 2021
RESIDENCE DES PINS |BEIRUT | 2020
AFFORDABLE ART FAIR | LONDON | 2019
BISHOP GALLERY | BROOKLYN | 2018
666 FITH AVE. | SOLO
| NEW YORK | 2018
GREENPOINT OPEN STUDIOS
| BROOKLYN | 2018
​BOGART HOUSE | BROOKLYN | 2017
BALADE | NEW YORK | 2017
LEBANESE CONSULATE | NYC | 2017
BUSHWICK OPEN STUDIOS
| BROOKLYN | 2016
LEBANESE CONSULATE | NYC | 2016
SECRET LOFT | BROOKLYN | 2015
ART LOVES NEW YORK | NYC | 2015
LEBANESE CONSULATE | NYC | 2015
​BUSHWICK OPEN STUDIOS | NYC | 2015
BROOKLYN WIDELIFE | NUDE SHOW | 2015
LEBANESE CONSULATE | NYC | 2014
MADAME X | NYC | 2014
BUSHWICK OPEN STUDIOS | NYC | 2014
CHRISTIES AUCTION | NYC | 2014
PAPER BOX | BROOKLYN | 2013
BISHOP GALLERY| BROOKLYN | 2013
​BUSHWICK OPEN STUDIOS | BROOKLYN | 2013
​WHITE BOX GALLERY | NYC | 2013